Comparing ways to enter a vehicle in a wheelchair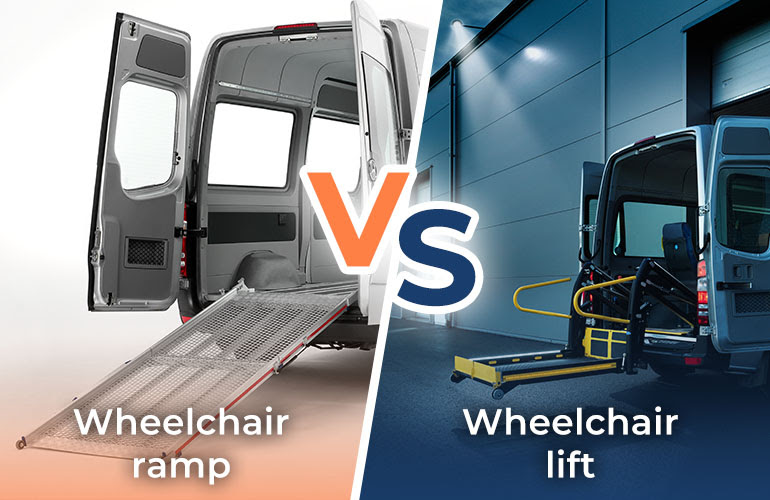 The latest newsletter from BraunAbility compares these two alternatives
What will work best for you?
The wheelchair ramp and the wheelchair lift these two very different solutions provide the same accessibility for a wheelchair user about to enter a vehicle. Why would you choose one over the other? In this article, we're doing a detailed comparison between the two. We'll look at the good things, the bad and other things that aren't directly part of the solution but still will affect how they will work for you.   
We can't promise to make the choice easier, but we can promise that you will have a better understanding of what the two solutions could do for you.