Entry aids from Schnierle – lifts, steps and ramps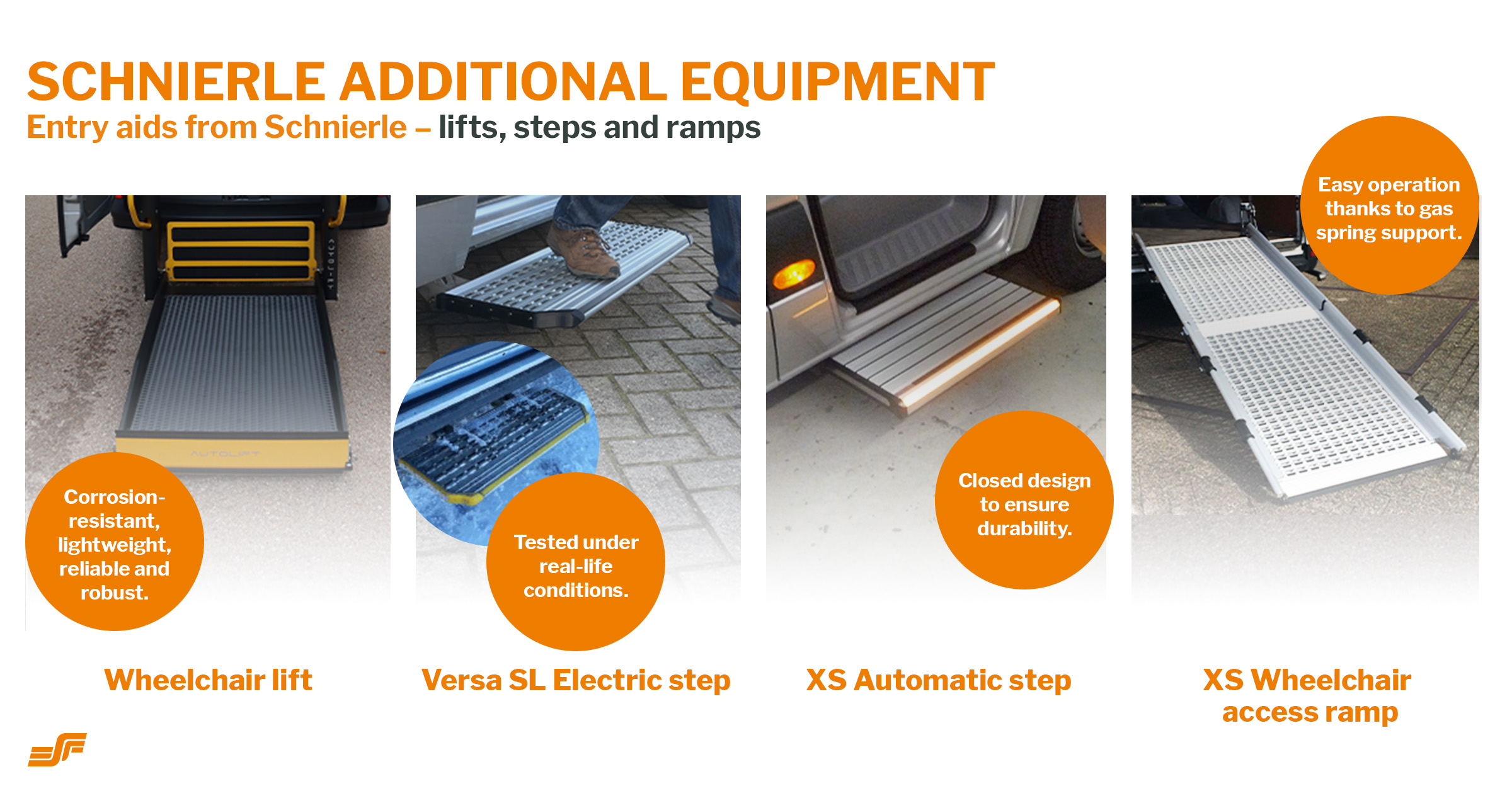 Simplifying Vehicle Entry 
Our steps, lifts and ramps are not only practical but also very user-friendly. With innovative functions, they make entering the vehicle much easier. They are also characterised by outstanding durability and robustness. Weight-saving variants of the steps are also available, which are particularly light.
Wheelchair lift
Double arm lift made of aluminium with automatic actuation and one-piece platform.
Versa SL Electric step
Outstanding load-bearing capacity and low weight due to the combination of steel and aluminium.
XS Automatic step
Easier, safer entry thanks to the surface made of anti-slip aluminium and with rubber edge.
XS Wheelchair access ramp
Effortless drive-on due to level-compensating drive-on profile with rubber lip.
Would you like to know more?
We will be happy to advise you!
Contact: [email protected]