Our WAV Solution Going Electric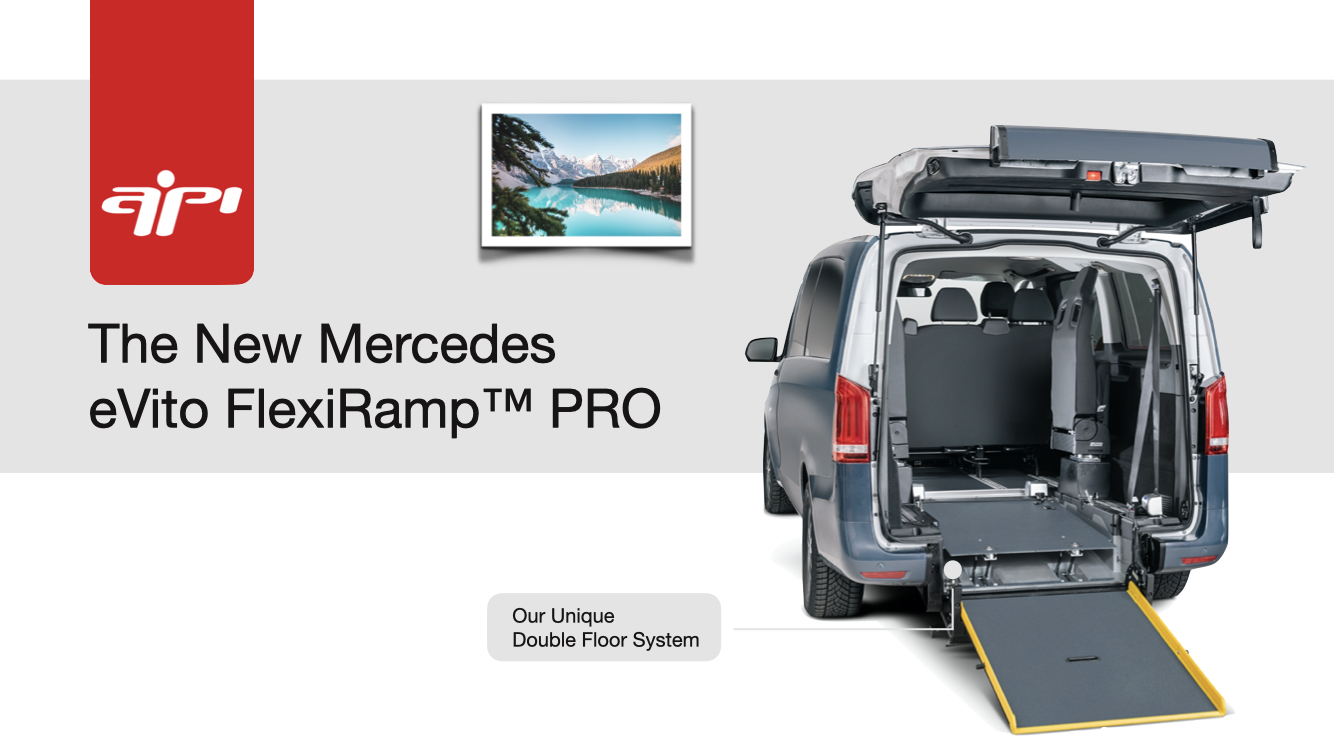 Introducing the FlexiRamp™ PRO
Tabor, Czech Republic, 09 June 2022 — Almost all of us have heard of the impending doomsday of the ICE age. The Internal Combustion Engine (ICE) has enjoyed being the to go to power plant for vehicles over the past 100+ years. The latest push towards phasing out using fossil fuels globally has lead to numerous countries across the world to outright ban the sales of new ICE vehicles as early as 2026 (Standaard). This decision had sent waves through the automotive industry, having many top tier companies establish partnerships and focus their efforts towards developing and deploying their own Electric Vehicle (EV) platforms to carry them into the next phase of the industry (Morgan Stanley).
Here we were left with a choice, either we salvage whatever we can until that day comes or innovate. We chose the later, introducing the FlexiRamp™ PRO with our unique Double Floor System (DFS). It is our answer in continuing our legacy of having the best WAV solution, and now it is EV ready. The EV's available on the market at the time of our development were/and are going through a transition from being based on the ICE versions of the vehicle to having their standalone platforms. This poised a challenge on its own when it came to choosing the right fit without compromising on our flagship features. We finally settled down on the Mercedes eVito and focused our development efforts on evolving our WAV solution.
Our R&D and engineering teams have devised a unique Double Floor System (DFS) allowing the user to control a specific height of their liking. This aligns with our values of putting the comfort and user experience at the core of our products. All our products go through a series of rigorous tests to ensure they comply with and exceed the industry safety standards. The FlexiRamp™ PRO will be present at REHACARE 2022.
API CZ s.r.o is one of the world's leading companies in car conversions for wheelchair users - also known as WheelchairAccessibleVehicles (WAV). We design, develop, test, and manufacture our ramps in-house at our facilities in Czech Republic. API CZ s.r.o is a Member of European Mobility Group.