EUROPEAN MOBILITY GROUP APPOINTS NEW PRESIDENT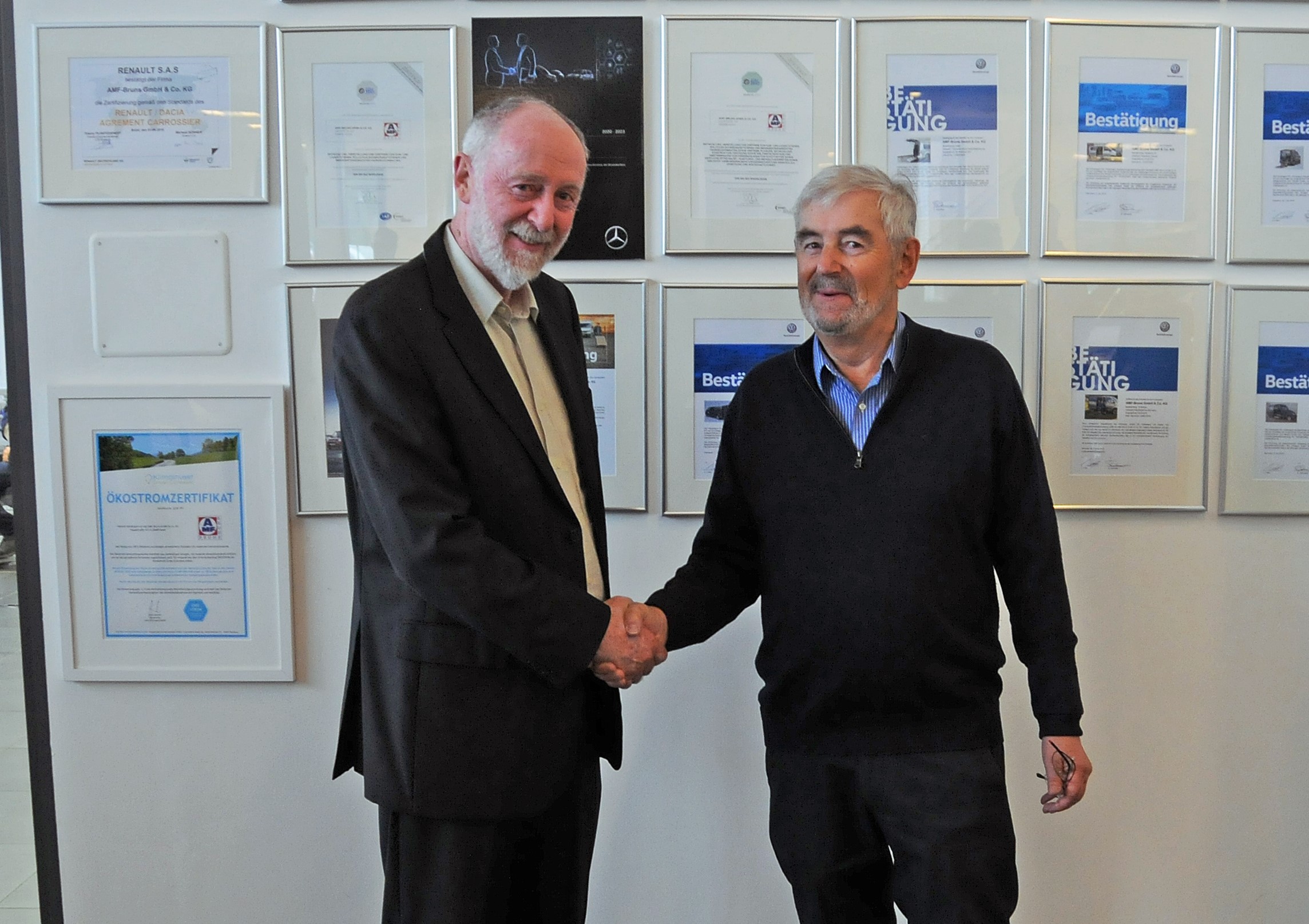 PRESS RELEASE 
20TH October 2022
EUROPEAN MOBILITY GROUP APPOINTS NEW PRESIDENT
A new President was appointed to the European Mobility Group (EMG) at the Group's recent AGM in Apen, Germany.
Dr Jack Short, former Secretary General of the International Transport Forum (formerly the European Conference of Ministers of Transport), was unanimously voted in by EMG Members to replace the outgoing President, Campbell McKee, who has been in post since 2013. Dr Short brings a wealth of background knowledge and experience in a variety of transport issues, notably mobility for people with disabilities which was a flagship activity for ECMT/ITF.
Commenting on his new role, Dr Short said: "I am delighted to be appointed to EMG and look forward to working with the Members to ensure that the needs of disabled people as drivers or passengers are taken fully into account when it comes to the new challenges of 21st century vehicle design and adaptation. There are many new legislative proposals that could impact on the conversion and adaptation industry and we need to keep abreast of these developments for the benefit of EMG Members and end users alike."
Campbell McKee said: "I am sorry to be leaving behind the work of EMG at such a crucial crossroads in our industry, but delighted to hand the baton to Jack who has years of experience in this field at the highest levels of national government. I wish him every success."
The formal handover will take place on 1st November.
European Mobility Group
October 2022
*END*
For further information and membership enquiries contact
Jacqui Jones
EMG Secretary
Photo: Incoming President Jack Short (left) with Campbell McKee who leaves EMG after nine years in the post
About EMG
EMG promotes the benefits of independent mobility for disabled people, representing over 50 Members working in the field of vehicle adaptation and conversion. Through such independence, disabled people are helped to lead full and active lives which in turn may lead to better opportunities for employment, education and social life. EMG works closely with other stakeholders and organisations to ensure that new legislative standards for vehicles take account of the needs of disabled drivers and passengers.