REHACARE displays the hopes, but also fears, for electric mobility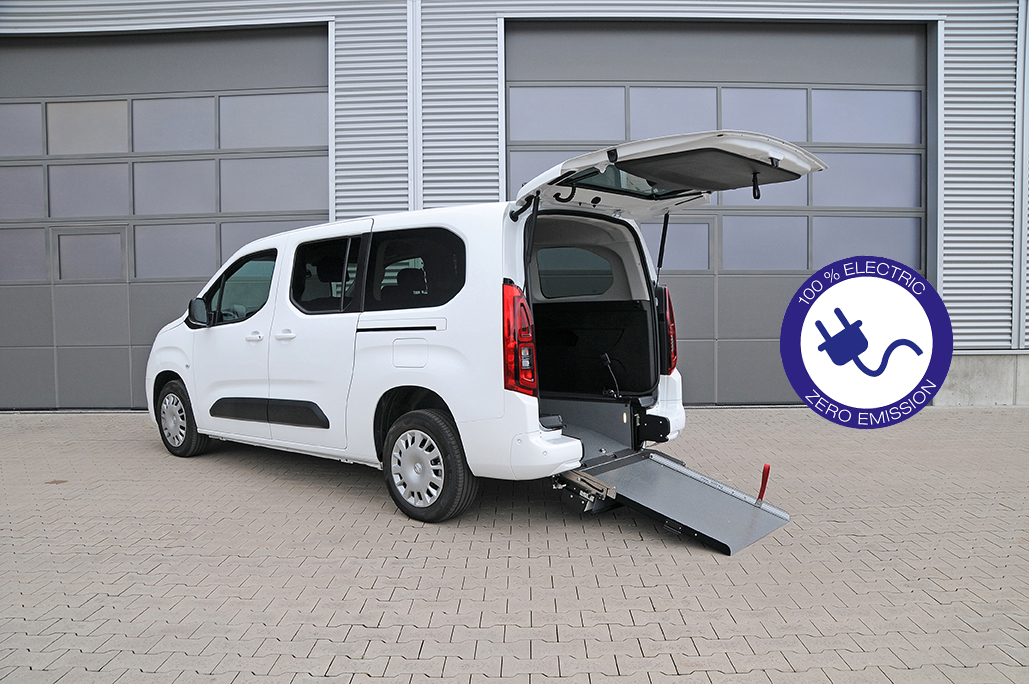 EMG NEWS RELEASE: REHACARE displays the hopes, but also fears, for electric mobility
REHACARE is the world's largest trade fair for rehabilitation and care. So, this September Düsseldorf was the place to see the latest in mobility for disabled people.
Interesting solutions
As the world-leading fair, REHACARE displayed many of the latest solutions in mobility for disabled people. EMG was represented by over 20 of its members, and many of them presented solutions for EVs. For example, there were hand controls that offered high tech yet mechanical solutions. These have the advantage that the on-board computers are not accessed or interfered with in the conversion. Similar solutions were shown for hand-controlled braking, extra strong power steering or transfer systems for easier access to car seats. But in the longer term it will be essential for manufacturers and conversion companies to agree on methods for adapting also the on-board electronics.
An important class of products in mobility for disabled people are the Wheelchair Accessible Vehicle (WAV) conversions. These are relatively affordable family cars with partially lowered floors that create sufficient space for a person in a wheelchair. Several EMG members had these conversions on display. And it was good to see that their electric WAVs offered the same space as the original fuel powered versions.
Moving the batteries…
There were several innovative e-WAV conversions on show, including one where results had been achieved by the removal and return of the battery pack. Previously manufacturers would not allow temporary removal of the batteries, but in this case, permission was given. Furthermore, for one of the conversions, the battery pack was moved to another location, to create extra room for the conversion. Dynamic testing was required by the manufacturer, but eventually permission was given. These are positive trends. So, is the future starting to look bright? 
Are these long-term solutions?
Unfortunately, these current solutions offer limited promise for the future. The base vehicles for the displayed WAVs were designed as front-engine cars. In these designs the ICE or its electric replacement doesn't interfere much with the wheelchair accessible conversion at the rear of the car. Unfortunately, their all-electric successors will likely be less suitable for WAV conversions. Most future EVs will be designed with floors full of batteries, in which cutting is not allowed. Volkswagen for instance displayed its VW ID Buzz, and from what we saw at REHACARE, its lack of interior height and battery-laden floor disqualify it for many wheelchair purposes.
Even though we saw smart mechanical workarounds at REHACARE, manufacturers and conversion companies need to work together to find a safe way to grant access to the cars' electronics. If we want conversion companies to optimize mobility for disabled people, access to the brains of the - increasingly electronic - new cars is crucial. Most manufacturers are still finding their feet in the Electronic Revolution, so they initially took a protective stance on anybody touching their electronics. But increasingly all parties involved are talking, listening and learning from each other.
What are the prospects for the electric future? REHACARE showed that new steps are being taken. It was encouraging to see conversions where the batteries were relocated with manufacturer permission. Likewise, it is encouraging that the best car conversion companies in the world worked within their current constraints and still found promising solutions. To meet the mobility needs of disabled people a major effort of imagination and cooperation will be needed between the vehicle manufacturers and the companies who adapt these vehicles. The EMG is committed to cooperating intensively with the Manufacturing Industry to meet the needs of disabled people.
EMG SECRETARIAT
NOVEMBER 2022
PHOTO: AMF-Bruns all-electric WAV conversion
The European Mobility Group (EMG) brings together the leading European vehicle conversion and adaptation companies with a common goal: Independent mobility for disabled people.