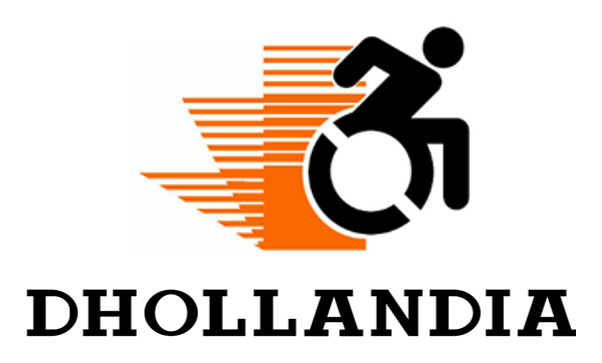 Dhollandia
DHOLLANDIA = 50 years of experience, know-how and expertise in manufacturing tail lifts
2018 was a milestone year for DHOLLANDIA, one where we celebrated our 50-year anniversary. In a time span of 50 years, DHOLLANDIA has developed and brought to market a huge product range consisting of more than 150 different types of tail lifts; a multitude of that in terms of technical executions; available with more than 1.200 optional accessories and additional equipment possibilities.
With a yearly production in excess of 60.000 tail lifts, and accumulated sales of more than 750.000 units since the start, DHOLLANDIA is by far the leading tail lift manufacturer in Europe
52 years of experience

Nr 1 in Europe

More than 60.000 tail lifts per year, of which more than 10% are passenger lifts

More than 800.000 tail lifts since the start

Production in 6 countries

Tail lifts of 150 - 9.000 kg

Ramps of 1.000 - 32.000 kg

Technological leadership

More than 90% of components are manufactured in-house

Professional network in 6 continents and more than 75 countries worldwide
Since little more than 20 years, the industrial group has invested in a separate division dedicated to developing and promoting solutions that enhance and optimise the private and public mobility.
Today, DHOLLANDIA offers a wide range of access solutions for wheelchair passengers and persons with impaired mobility
Beside this wide range of performing access solutions, and the industrial strength of the group, DHOLLANDIA clients benefit from the professionalism, dedication, accessibility and proximity of the vast after-sales network, that stretches out over the whole of Europe, and in more than 70 countries worldwide.
The superior operational quality of this DHOLLANDIA network guarantees that extra piece of mind, that has formed the basis of long lasting customer satisfaction and loyalty among many bus & coach builders, fleet owners and operators across Europe.
Last, but not least, since many year DHOLLANDIA has started a process of certification. We highly appreciate that customers strive to make long-term plans and strategic alliances, without having to doubt if suppliers will consistently live up to their goals.
We have certified our production processes to the highest standards, ISO9001, ISO14001, IATF 16949, ISO45001, so that customers and users of DHOLLANDIA lifts can enjoy that piece of mind, and find in DHOLLANDIA a trustworthy long-term partner.