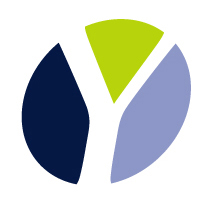 Handynamic
Based in the North of France in Seclin (near Lille city), Handynamic was created in 2006 from the start by 3 friends, Pierre, Cédric and Sylvain, to help people with disabilities choose the best solution for their displacements. Handynamic built the first showroom 100% dedicated for WAV in 2010. The company gradually grows and opens new commercial offices near the cities of Lourdes (2011), Lyon (2013) and Rennes (2015). In 2015, Handynamic also invested in a new 1600 m² workshop to increase its own production capacity. Handynamic Group employ 65 people in 2021.
Handynamic sell and rent only Wheelchair Accessible Vehicles (WAV) to private disabled people (individual, family…) & to professionals in the service of disability (specialised transport company, taxis, ambulance company, retirement home, associations, specialized care home, etc.)
Handynamic's first mission is to bring the right personalized advice to each one. Because existing so many different case of disabilities, Handynamic is specialized but multi-services and multi-brands.
Handynamic mainly provide itself from car builders like Renault, Volkswagen, Citroën, Peugeot, Ford, Fiat, Opel, Mercedes, Nissan… and car converters like Tribus, API CZ, Tripod Mobility, Renault Tech, Brotherwood, AMF Bruns, etc. Handynamic also designs and assembles its own solutions. We work with many different converters because nobody can say: "my solution is the best one". We think that for disabled "The universal solution" doesn't exist. The right mobility solution depends of too many personal parameters (size of wheelchairs, kind of handicap, number of people to travel, budget, volume of medical material to be transported, etc. ). It's the reason why Handynamic offer today the largest range of wheelchair accessible vehicles in France : minibuses, big family WAV's, small WAV's, etc.
But our main pride is to have put the human at the heart of our business organisation. It's not the economy that prioritizes our choices and our decisions: human is first ! At Handynamic, 12% of our employees have a disability. Our goal would be to reach 25% in a few years...
Please contact us for further information and visit our websites :
Get in touch
Adaptations Offered
Disabled Drivers
Driving/function controls – Manual
Wheelchair Accessible Vehicles
Wheelchair user as passenger
Supplier or Manufacturer
Passenger lifts
Ramps
Wheelchair Hoists
Wheelchair Tie-down systems
Seating systems
Flooring systems
Information & Advice Services
Information and Advice Services
Vehicle Rental