AMF-Bruns receives Quality Certificate from PSA Group and successfully completed audit season 2019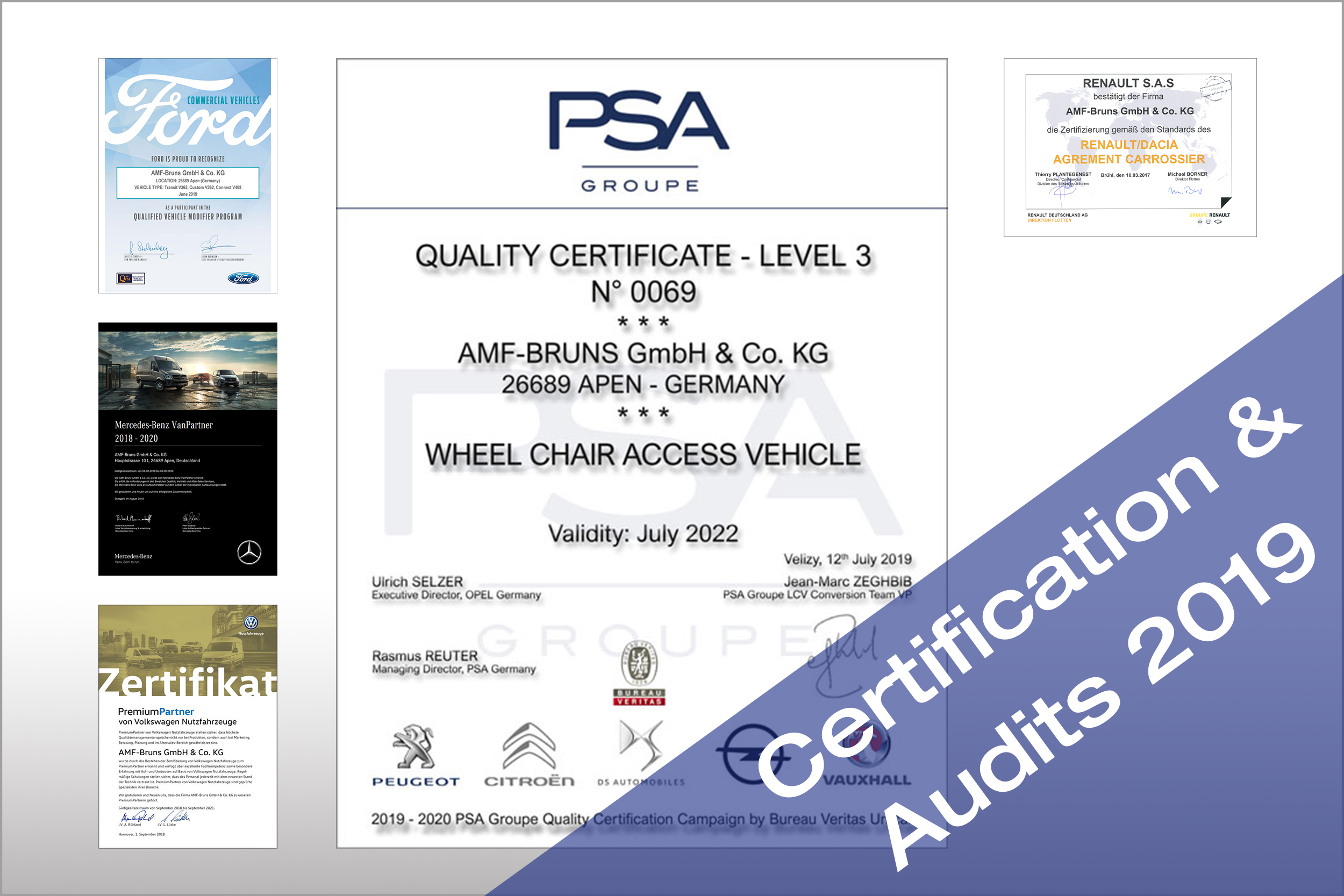 PSA Group recently introduced a Quality Certificate. After performing the audit and the assessment, AMF-Bruns has been honored with the Quality Certificate on the highest level 3.
As another milestone in quality policy, we are now certified by the PSA Group for our complete range of PSA vehicles.
AMF-Bruns is now certified by all vehicle manufacturers and received the certificates on the highest level of qualification. With Mercedes-Benz we did as well the next step and became a general contractor!
OEM Certification Programs:
Ford Qualified Vehicle Modifier Program
Mercedes-Benz VanPartner & General Contractor
PSA Group Quality Certificate
Renault / Dacia Agrement Carrossier
Toyota (audit completed and passed)
Volkswagen PremiumPartner
https://www.amf-bruns-mobility.com/