F6 Multilink Evo ready for VW T7 and new side entry version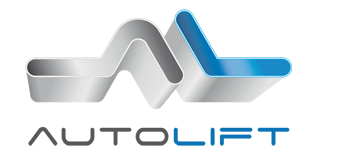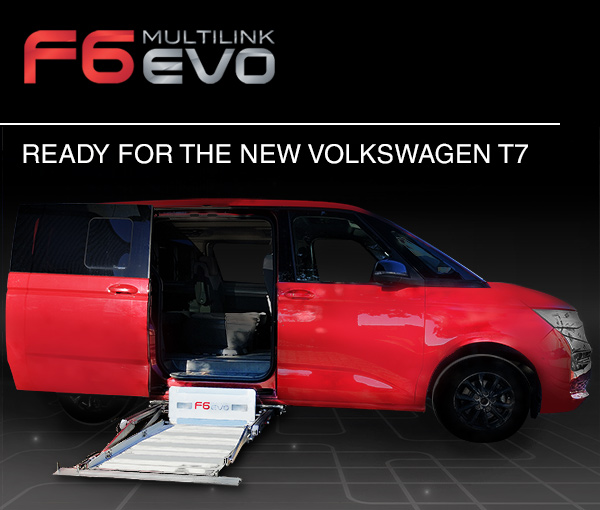 The Innovation continues!
F6 Multilink Evo is ready for the brand new Volkswagen T7. Despite the compact dimensions of this new van, the specific mounting kit allows a quick installation.
F6 Multilink Evo is the slimmest cassette lift available on the market and requires no modifications to the original tank and exhaust system.
Learn more about F6 Multilink EVO technical features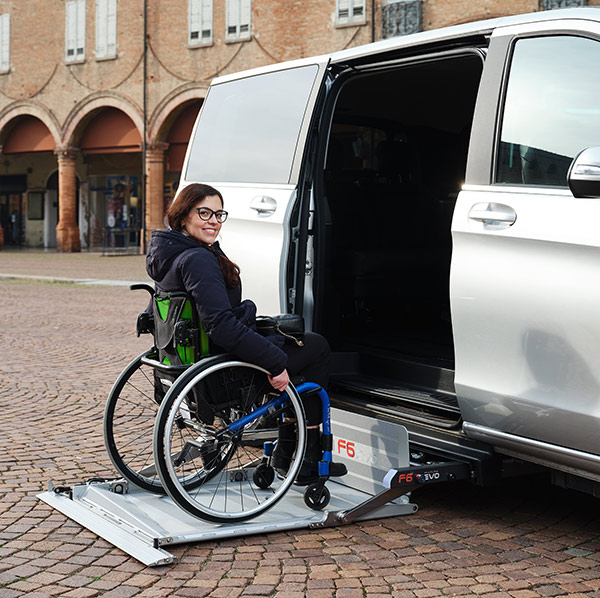 F6 Multilink Evo - Side Entry is the comfortable and safe solution for narrow parking
Side Entry is the most compact F6 model, created to provide accessibility in small spaces and narrow parking. Its particular design allows to get in and out of the vehicle safely and with easy manouvers.