Focaccia Group presents the FG MICRO H2O2 ATOMISER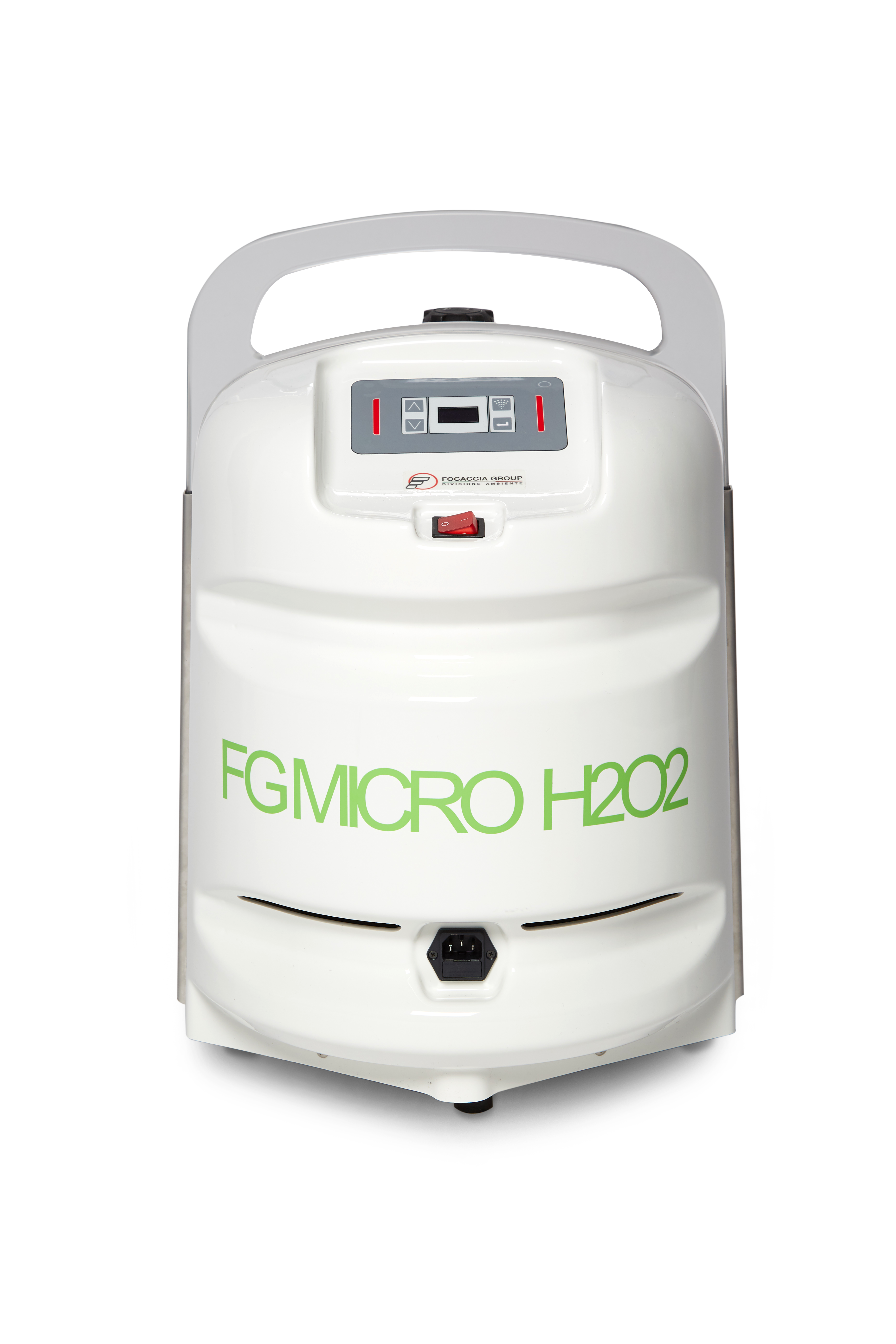 Focaccia Group, leveraging its expertise in the Automotive sector, puts itself into play with the new Environment Division and launches an innovative atomiser for safe and ecological environment disinfections.
In a challenging period like the one we are passing through, FG Group | Environment Division creates an efficient and environment-friendly solution to deeply disinfect home environments, work environments and vehicles. Its name is FG MICRO H2O2 atomiser and exploits the characteristics of the hydrogen peroxide, a completely natural compound, to effectively disinfect the air and surfaces.  
"The design skills, creativity and flexibility that characterize Focaccia Group" – explains Riccardo Focaccia, Managing Director – "have allowed us to meet the new needs resulting from the Covid-19 spread. In this period, among others, we have designed and realised an atomiser that vaporise hydrogen peroxide in very small particles, without pollutants and chemical residues, to disinfect both public and private spaces." 
In which way? By spreading through the air the molecules of hydrogen peroxide, the oxidation process starts, which disinfects prevents the virus reproduction. 
This process is quick and easy and allows to disinfect any type of environment in a completely ecological way, without harmful residues to people. The atomisation of the hydrogen peroxide is suitable for both outdoor and indoor spaces – including the interiors of vehicles – which can be used immediately after the disinfection.
The Focaccia Group FG MICRO H2O2 is entirely designed in Italy with the aim of improving the quality of life of people and guarantee everybody the right health protection. 
Focaccia Group proposes the new FG MICRO H2O2 to all those who are interested not only for a direct use, but also for the resale of the product.  
Contacts for information and quotes: 
Alina Negreanu, Export Manager – [email protected]