Innovation continues at Tribus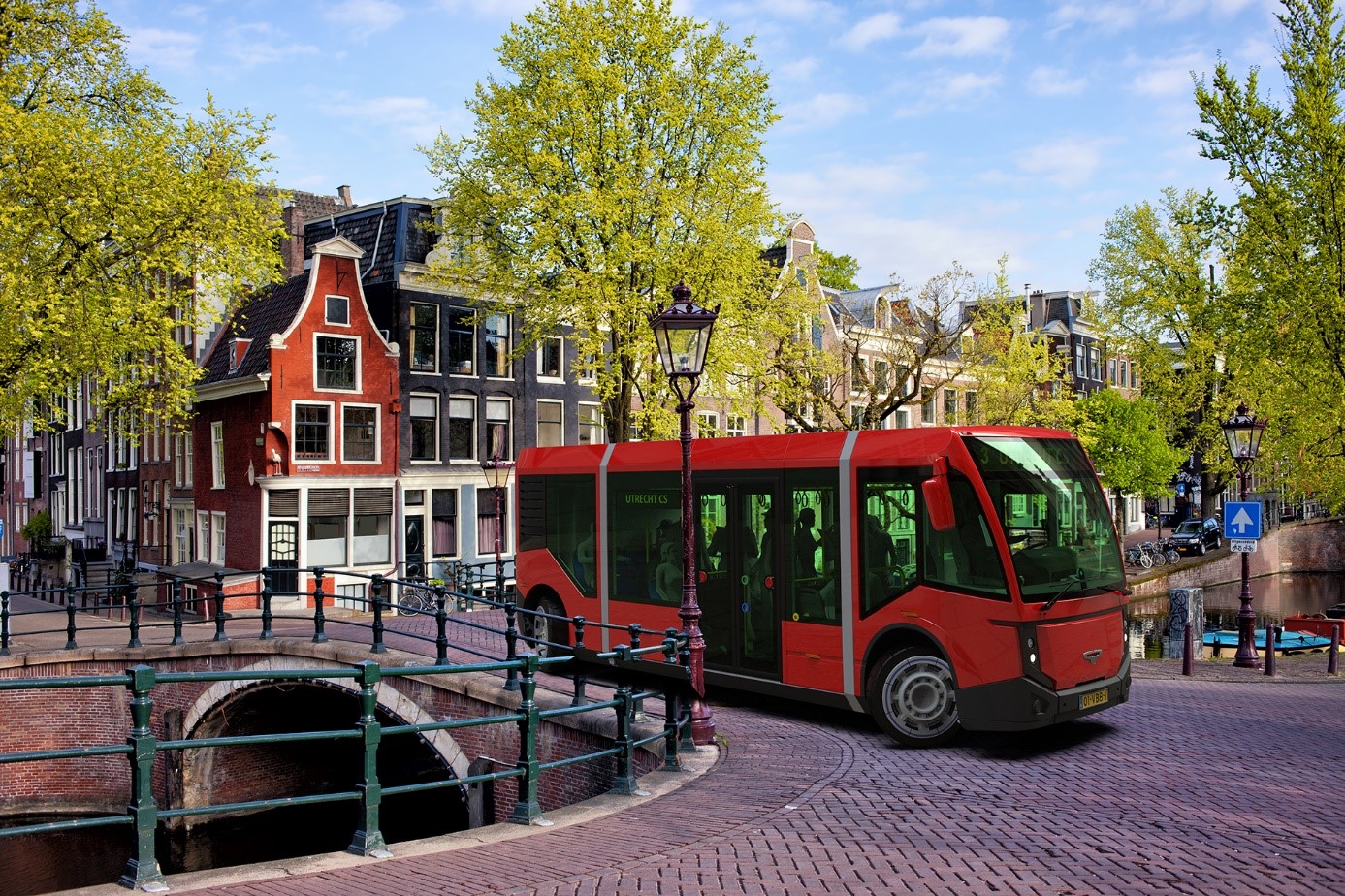 Innovation power as a driving force
Movitas needs to boost Tribus
Although the corona crisis struck deep into the heart of Dutch bus builder Tribus, it has not in the least affected the company's innovative capacity. On the contrary, with the development of the first zero-emission midibus, the Movitas Zero Emission Citybus, Tribus wants to broaden the horizon further, says Managing Director lddo Verweij. 'This fully electric and modularly constructed midibus, which goes into series production from 2022, offers a perfect solution for inner-city transport. Both within the country's borders and internationally.'
Tribus offers a complete range of reliable mobility solutions aimed at wheelchair accessible passenger transport. The focus of the activities is converting minibuses into multifunctional (wheelchair-friendly) vehicles. In addition, the company also builds its own buses in the M1, M2 and M3 segment, with a passenger capacity from 8 + 1 people to 25 people and a maximum of 80 people. For example, the Civitas low-floor bus from Tribus falls within the first two segments and with the Movitas the company responds to urban transport of up to 80 passengers. The complete engineering of the semi-finished products required for the production process takes place in-house and, moreover, partly finds its way abroad. This includes the ultra-light TriflexAIR 2.0 Floor system that makes minibuses as wheelchair friendly as possible. According to a study by the University of Delft, this system, which is at least 200 kilos lighter than conventional constructions, over a period of use of 5 years and with an average annual mileage of 70,000 euros, would yield a fuel saving of 2.300 euros per minibus with a CO2 reduction of 5.080. kilo.
Iddo Verweij (top),
Herman Rigterink (middle) en
Wilfred Wijnands: The only way to face the current crises to continue innovating and invest.
Deferred tenders
Besides Verweij, Herman Rigterink (Technical Director) and Wilfred Wijnands (Director Sales) are present at the meeting. When asked what influence Covid-19 has had on business operations, they unanimously answer that the virus brought an abrupt end to the explosive growth that Tribus experienced during multiple years. According to them, the corona virus has caused a lot of panic among buyers (mostly public transport companies). Verweij explains that the capacity in public transport has now decreased by up to 40 percent. 'It is expected that this will return to about 70 percent by 2021, but an occupancy rate of 100 percent is not on the agenda for the time being. This means that many tenders are postponed and current contracts are extended, so that no additional investments are made.
Society cannot exist without public transport
Safe passenger transport
He especially emphasizes that he wants to continue to think in terms of solutions and not in terms of threats. 'The only way to face the current crisis is to keep innovating and investing. For example, in order to continue to guarantee safe passenger transport, we have developed special polycarbonate screens to separate passengers and the driver as well as possible. The screens have been tested against all available inspection and safety requirements for persons- and taxi vehicles.
The less-filled order portfolio also offered Tribus more scope for initiating improvement projects, such as switching to lean production.
What the world will look like after the corona crisis and to what extent society will then be normalized again remains uncertain. This does not alter the fact that Verweij now sees light shining beyond the horizon for the longer term. 'Public transport may be avoided now, but that is not sustainable. The Netherlands has 18 million inhabitants on a small piece of land. They must all remain mobile. That is not possible without public transport. And certainly not if large cities discourage car use on a large scale. '
European Recovery Fund
He added to expect much from the European recovery fund of € 750 billion, which he believes will be partly used for sustainable mobility. 'After all, the transition to zero emissions is continuing as usual. Our bus of the future, the Movitas, can play a crucial role in this. The intention is to test this new asset first in our own country, the home base of Tribus. '
That seems logical, because in order to comply with the Climate Agreement, the Netherlands has committed on itself that new public transport equipment must be emission-free from 2025 and that this must apply to all public transport by 2030.