Pioneer of the mobility industry, David Walker, dies aged 76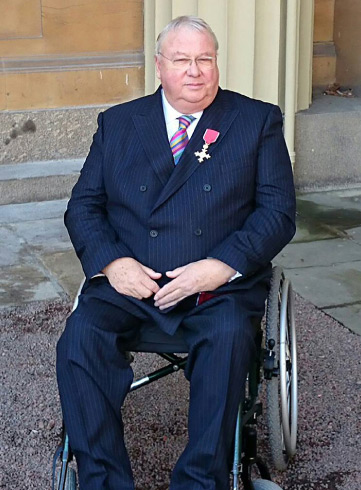 David Walker, founder of Autochair Ltd. dies aged 76
It is with great sadness we share the news that David Walker, the founder of Autochair Ltd. died on 9th April 2020 at the Northern General Hospital, Sheffield.
David was an inspirational man.  Following an accident 44 years ago which left him wheelchair bound, he was driven to create a product that enabled him to have a full and active life with his young family.  He put his invention into production and in 1983 founded Autochair which has since gone on to help over 80,000 people regain their independence through the freedom of travel.
It was a proud day for everyone at Autochair when David received an OBE from the queen in October 2014 in recognition of his services to people with disabilities.
David leaves behind his loving wife and family, friends and colleagues who will sincerely miss him. His 3 sons Matthew, Nick & Jonathan continue to share David's vision of improving lives and helping thousands more people with Autochair products.
For further information:
  Contact: Phil Young
  Email: [email protected]