How to increase your sales with demo products By BraunAbility Europe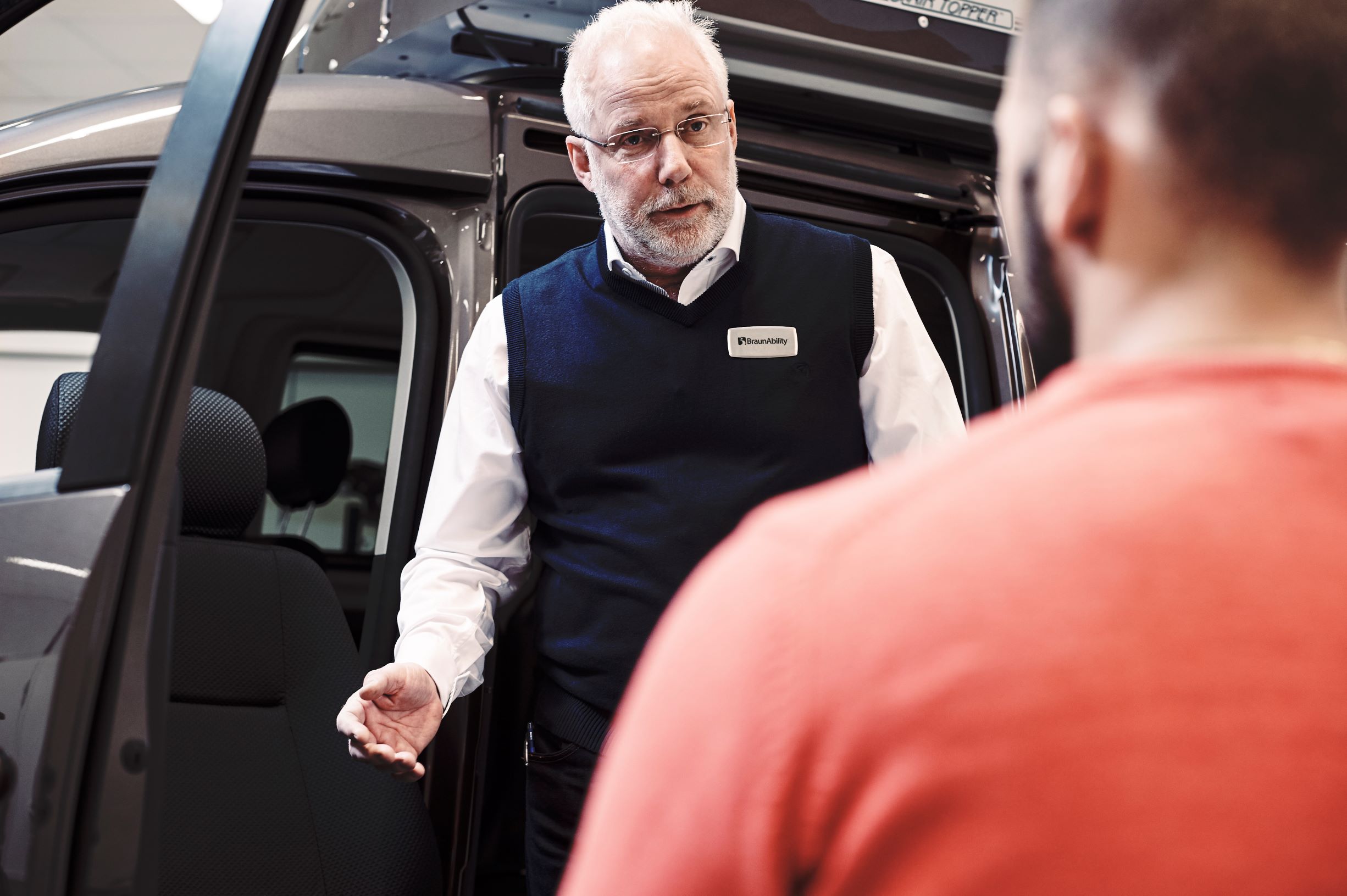 What you show is what you sell. Demo products are a great way to help a customer understand what solutions would best suit their needs. It also helps remove any doubts you or your customer might have before you seal the deal.
Reality check – See, Touch and Try
Talking about a product, describing how it works and what it can do is part of the sales process. Showing your customer, a real product, something they can see, touch and try solidifies their desire. They no longer just want "something" they want the product you showed them, the one that worked so well for them.
Eliminate doubt – Try before you buy
Being able to try something before you buy it is a well-proven way of closing the deal. When it comes to a big and long-term investment most people want to make sure that they get it right the first time.
Allowing your customer to decide after trying your product shows that you are confident in your product's ability to perform. It's also a great way to eliminate any doubt your customer might have. For example, if they are worried if they will be able to use the product, how much effort it will require from them. Also, they can discover first-hand how much difference a product will make for them.
Build your own confidence
On paper, some products might not work that well for your customer. But what if your customer can tilt their head or lift their knees at that crucial moment when swivelling past the dashboard. You get a couple of extra centimetres to work with that make all the difference. Having your customer in the product, doing that head tilt or moving their knees can help you feel confident in that the product is right for them.
A demo car - Your mobile showroom
House calls
Having your own demo car is a great way to meet your customer's needs. If they are unable to get to you, no problem. Make a house call and bring your showroom to their home.
Expo ready 365 days a year
The beauty of vehicle adaptation products is that they're mobile. Having a car prepared with various adaptation solutions means you can take part in exhibitions at a moment's notice. Book a stand and park your car in it and you're ready to meet the visitors. This means of course that you don't have to invite the "right" people to your workshop, instead you can bring your demo car to visit hospitals and rehab centres.
Make your own expo
One benefit of vehicle adaptation products compared to many other businesses is that they are eye-catching. Here's a simple way to make use of that. Find a spot where a lot of people pass. Rent a spot for your car and start showing your products. You'll draw a crowd in no time.
No permanent damage
Most adaptation products can be installed and then removed later without any permanent damage to the car. This means that you can install products and then take them out again at your convenience if you decide to sell the car.
BraunAbility Europe is an EMG Member